Tall Sideboards (2 results)
Refined Furnishings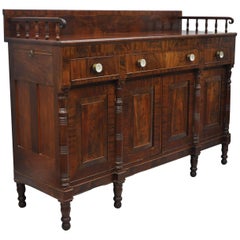 Antique American Empire Sideboard Buffet Crotch Fl...
Wood, Mahogany
Early 19th Century Large Antique American Empire Sideboard in Crotch Flame Mahogany with 2 pull out surfaces on the sides. Item features beautiful crotch mahogany wood veneer, tall back...
History Never Repeats LLC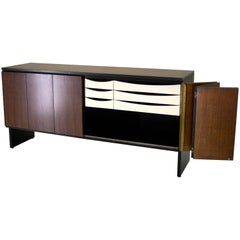 Custom Granite Sideboard by Paul McCobb for Calvin...
Paul McCobb, Calvin Group "Irwin Collection"
Granite, Mahogany, Walnut, Lacquer
Paul McCobb, Calvin, Irwin collection USA, circa 1950 Mahogany, walnut, lacquer, granite, Measure: 71 wide x 19 deep and 34 inches tall. This unique cabinet was designed for a cli...