Susanne Hollis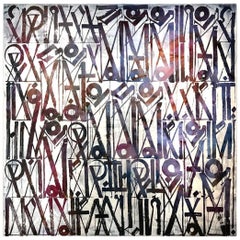 Rare Retna, Large Work on Canvas
RETNA (Marquis Lewis)
21st Century and Contemporary Contemporary Art
Retna (Marquis Duriel Lewis) was born in 1979 in Los Angeles, California. He was introduced to L.A.'s graffiti/mural culture in 1986. At the age of fifteen, he started to paint on poste...
Marc Phillips Decorative Rugs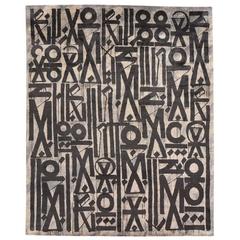 Retna Resurrect Silk Rug
RETNA (Marquis Lewis)
21st Century and Contemporary Nepalese Chinese and East Asian Rugs
Silk
Resurrect is a limited edition silk rug by artist Retna. Measures 110" x 136".