Angelo Cappellini Furniture
The average cost of an antique Angelo Cappellini Furniture is $4,850. The price can vary from $3,900 and $5,800 based on the condition, age, materials and aesthetic value for a specific Angelo Cappellini Furniture.
Lefflers Antiques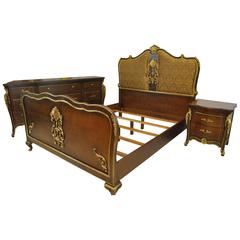 Italian Three-Piece Queen Size Bedroom Set by Ange...
Angelo Cappellini
20th Century Italian Louis XV Bedroom Furniture
An exquisite three piece bedroom set by Angelo Cappelllini. A queen-size upholstered headboard bed, a nine-drawer chest and a nightstand are included. This unique elegant and romantic u...
Cain Modern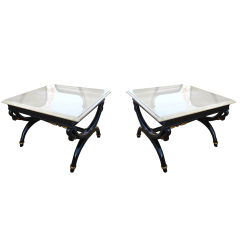 Set of Two Empire Swan Side Tables by Angelo Cappe...
Angelo Cappellini
20th Century Italian Empire End Tables
Gold, Mahogany, Lacquer
These are a beautiful black lacquered mahogany side tables with carved gilded swans and marble top. These wonderful side tables are handsomely proportioned with a clear nod to the fanci...