Plate Rack Shelves (12 results)
Joint Project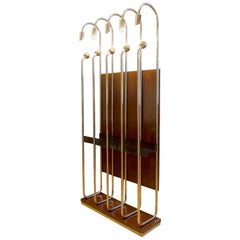 Italian Chrome-Plated Coat Rack, 1970s
Chrome, Rosewood
Rearview Modern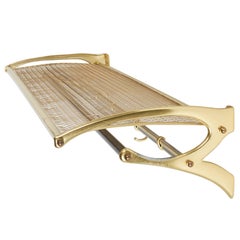 Mid-Century Modern Wall-Mounted Coat and Hat Rack
Brass, Enamel
ROBUCK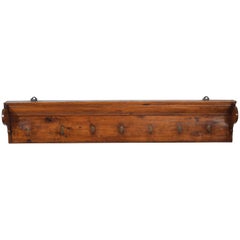 French Walnut Mid-19th Century Hanging Rack / Plat...
Heatherbrae antiques

50% Off
Antique Plate Rack, Solid Walnut, Victorian, Chip ...
Artistic & myArtistic

Italian Art Nouveau Shelf or Hanging Plate Racks, ...
Walnut
Artistic & myArtistic

1940s Art Deco Plate-Rack or Shelf with Drawers So...
Pine
Elaine Claire

Art Deco Hat Rack with Shelf
East Meets West Antiques

19th Century Hat & Coat Rack / Shelf
Unknown
Wood
patrick moultney design group

Mid-Century Wooden Fretwork Hanging Plate Rack
Wood, Mahogany, Lacquer
Antiques on Old Plank Road

Original, 18th Century French Oak and Pine Plate R...
Oak, Pine
Hampton Briggs Antiques

Late 19thC. Indonesian Dutch Colonial Anglo Hangin...
Teak
VSdR

22% Off
18th Century French Wrought Iron Butchers Rack
Wrought Iron