The average cost of an antique Bernini Cupboards is $9,423. The price can vary from $7,024 and $11,823 based on the condition, age, materials and aesthetic value for a specific Bernini Cupboards.
Vanoncini Pietro & C snc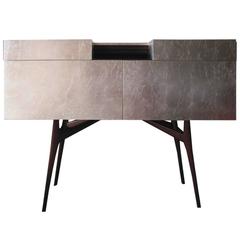 Silver Leaf Bernini Sideboard with Dark Wood Legs,...
Bernini, Franco Poli
1990s Italian Mid-Century Modern Cupboards
Silver Leaf, Walnut
"SIX feet HIGHT" sideboard was designed by Franco Poli to the "SIX collection" for Bernini in the 1990'. It revives in a modern way an object of typology for dining room, which marked a...
Vanoncini Pietro & C snc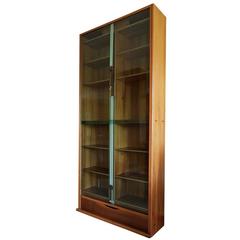 Tall Vintage Bookcase by Carlo Scarpa in Walnut an...
Bernini
Vintage 1970s Italian Post-Modern Cupboards
Glass, Walnut
Zibaldone bookcase was designed by Carlo Scarpa in 1977 for Bernini. This tall Vintage bookcase is made in smoked walnut. It has a pair of green glass doors that slide vertically, balan...