The average cost of an antique Alain Jacquet Furniture is $14,660. The price can vary from $5,320 and $24,000 based on the condition, age, materials and aesthetic value for a specific Alain Jacquet Furniture.
Caira Mandaglio - UK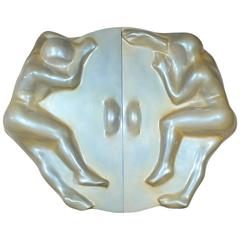 Unique Wall-Mounted Baror Storage Unit by Alain Ja...
Alain Jacquet
Vintage 1970s French Mid-Century Modern Shelves and Wall Cabinets
Exceptional and unique large wall-mounted bar or shelving unit in fibre glass with pearlised lacquered finish. The two doors open to reveal a simple wooden interior housing two shelves....
GALERIE HARTER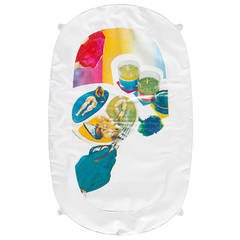 Alain Jacquet, Frog Things Silkscreen Ink on Infla...
Alain Jacquet
Vintage 1960s French Mid-Century Modern Prints
Silk
Alain Jacquet (1939-2008), Frog Things, 1965, signed Alain Jacquet 65, Silkscreen ink on inflatable structure, 41X26 in. Height: 104 cm, width: 66 cm. After two years at the Nat...