Galerie Sommerlath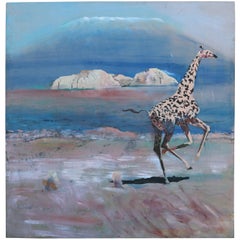 Whimsical Oil Painting on Canvas of African Giraff...
Sam Amato
Late 20th Century African Modern Paintings
Canvas, Paint
Painting of African giraffe by art professor Sam Amato. Part of a series that he painted while travelling in Africa. It is stamped in the back: Estate of Sam Amato Sam Amato became a...